UPCOMING




December 20: The Bunker at Output
December 31: The Bunker Limited NYE at Trans Pecos
January 4: The Bunker 11 Year Anniversary at Output
February 8: The Bunker at Output
February 28: The Bunker Limited at Trans Pecos
March 14: The Bunker at Output
April 5: Unsound Festival New York at The Bunker
April 11: The Bunker at Output
April 25: The Bunker at Output



The Bunker on Tumblr
The Bunker on Twitter
The Bunker on Facebook
The Bunker on Resident Advisor
The Bunker at Output


Friday December 20
Beyond Booking and Output present
The Bunker

Output: 8 Hour Collaborative Set
Mathew Jonson LIVE (Wagon Repair, Crosstown Rebels | Berlin)
& Hrdvsion LIVE (Wagon Repair | Berlin)
& Midnight Operator LIVE (Wagon Repair | Berlin)
& Derek Plaslaiko (The Bunker, IT, Perc Trax | Berlin)


The Panther Room: Thema Nights
Elbee Bad (Rush Hour, Basement Floor | Germany)
Dave Aju (Circus Company, Accidental | San Francisco)
Lenny Posso (Thema, Chronicle | Brooklyn)

at Output / The Panther Room
74 Wythe Avenue
21+, 10p-6a
$15 advance
Tickets available on Resident Advisor



Mathew Jonson has been on our list of dream bookings since we started The Bunker 10+ years ago. Both "Typerope" and "Alpine Rocket" came out right around the time we launched our weekly at subTonic and were early favorites that we still play to this day (Servito has been dropping "Typerope" recently and we're not sure if "Alpine Rocket" ever left Plaslaiko's bag). Don't even front like you were a regular at subTonic if hearing "Return of the Zombie Bikers," "Decompression," or "Marionette" doesn't instantly transport you to that barrel-surrounded dancefloor. To this day, Mathew continues to release a seemingly endless stream of instant dancefloor classics. As much as we love his records, the way he puts it all together for his live show is truly unparalleled. Further, as anyone who has seen his shows with Modern Deep Left Quartet, Cobblestone Jazz, Midnight Operator, and Minilogue can atest, he is even better when you put him into a collaborative improvisatory situation.
So instead of *just* booking Mathew Jonson, we really wanted to make this night extra special. His brother Nathan Jonson, aka Hrdvsion, is the other half of Midnight Operator. While Midnight Operator have only released a couple tracks officially, they frequently perform live. Hrdvsion has been one of our favorite producers for years and appeared at The Bunker back in 2009. Derek constantly plays his tracks and the two struck up a close friendship when he moved to Berlin in 2010. What better time to bring him back than to perform with his bro at The Bunker?
But no, honestly, even that was not special enough for us. Derek Plaslaiko has been good pals with Mathew for a long time and there have been many discussions over the years about the two of them taking a whole night together at The Bunker. So we've decided to give the entire 8 hours of this night to Mathew, Nathan, and Derek to do as they please. We're pretty sure everyone will play solo sets and there will be a lot of collaborative moments as well, but really, your guess is as good as ours and you're going to have to come out to see how it goes. There will be no set times and anything can happen.
Check out Mathew Jonson's soundcloud
Check out Hrdvsion's soundcloud
Check out Derek Plaslaiko's soundcloud
Midnight Operator on The Boiler Room

The Bunker Limited New Years Eve


Tuesday December 31
The Bunker Limited New Year's Eve

featuring:
Chris Madak aka Bee Mask LIVE
(Spectrum Spools, Pear Grower's Series | Philadelphia)
Mark Verbos LIVE (Simple Answer, The Bunker New York | Brooklyn)
Bryan Kasenic (The Bunker | Brooklyn)
Patrick Russell (Interdimensional Transmissions | Brooklyn)
Clay Wilson (Styles Upon Styles, The Bunker New York | Brooklyn)

at Trans Pecos
915 Wyckoff Avenue
10p-6a

$30
Advance tickets only, limited to 150.
No guestlist, no recording, no photography.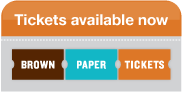 As The Bunker continues to grow significantly, many of you have expressed a desire to turn back the clock to the good ol' days when the party was weekly at subTonic for 100 people or so. We miss those days as well, so in 2011 we launched a new series of events called The Bunker Limited. For The Bunker Limited, we bring a ridiculous sound system into a very small space, and limit attendance to 150. This year we said goodbye to Public Assembly and the small loft space above it that housed The Bunker Limited. We kick off 2014 in a brand new space that we are very excited about, Trans Pecos. Tickets are advance only, and there will be no guestlist. The only way we can pull this off in a space this small is if everyone pays. The sets at these events are not recorded, and absolutely no photography is allowed inside.
New Years Eve is definitely one of the biggest nights of the year, but quite frankly, it is the ultimate amateur night of partying. This will be our third year in a row presenting something small and intimate for those of you who want to avoid the massively overpriced, overcrowded, and overhyped parties happening around the city, yet still want to celebrate New Year's Eve with The Bunker's extended family.



It's been too long since we've had Chris Madak aka Bee Mask perform at The Bunker. Since he's appeared at our party, he released two of the best records of 2012: the "When We Were Eating Unripe Pears" LP on Spectrum Spools and the stunning "Vaporware" EP on Room:40. One of 2013's very best releases was a full album of Donato Dozzy remixing Bee Mask, also on Spectrum Spools. Just this month, Chris launched a new record label, Pear Grower's Series, with The Bunker alumni Abdulla Rashim and Surgeon remixing his original music. We're not exactly sure just what else he's up to at the moment, but have a feeling he's going to unleash some amazing music in 2014. Tonight he will be previewing some new material that he's working on for forthcoming releases; the current live versions are in development for Club Transmediale in Berlin in January so none of this stuff has been heard at all yet. His live set will take us straight up to midnight.
Check out Bee Mask's soundcloud
Check out The Bunker Podcast 74: Bee Mask




Mark Verbos will be playing one of his infamous slow burning acid house sets on nothing more than a collection of Roland machines, a Space Echo, and a mixer. He has brought down the house at The Bunker many times with these sets over the years, and tonight should be no different. Mark is currenly working on a record for The Bunker New York.
Check out Mark Verbos' soundcloud




Bryan Kasenic - (pka Spinoza) is known in the electronic music world for throwing many incredible parties (The Bunker), playing adventurous DJ sets, and starting Beyond, his own booking agency. The past few years have seen Bryan take his infamous Brooklyn-based party, The Bunker, to Panorama Bar in Berlin, Corsica Studios in London, Unsound Festival in Krakow, Communikey Festival in Boulder, Decibel Festival in Seattle, Smartbar in Chicago, GAFFTA in San Francisco, Pittsburgh, Philadelphia, and of course Detroit. The Bunker celebrated it's tenth anniversary in January 2013 and will be launching a record label in 2014.
Check out Bryan's set for RBMA




Patrick Russell is a true veteran of the underground, perhaps one of the last unsung heroes of a now lost era in the Midwest. He magically transforms the diaspora of pure jack energy into a fluent sonic dialog that never fails to devastate the dance floor. A Detroit-bred DJ, artist and producer since the early 90's, Patrick has now made Brooklyn his home. His resume highlights include everything from an exclusive opening for Jeff Mills in Detroit in 2007, performing at the 2001 & 2008 DEMF/Movement festivals, to decorating and performing at the inaugural and now legendary leaky warehouse No Way Back. His consummate taste and ecstatic yet disciplined execution have created a respect that cannot be purchased. Patrick is not just one to watch, he is one to be experienced. Aside from playing many fine sets this year, Patrick released 3 amazing remixes and is now working on some new original material.
Check out Patrick Russell's soundcloud




Opening the night will be Clay Wilson, a newcomer who put out one of our favorite releases of the year on the Brooklyn based Styles Upon Styles imprint. He's just completed a 12" for The Bunker New York which should be seeing the light of day soon.