UPCOMING



November 8: The Bunker and BEMF present No Way Back at 285 Kent
November 15: The Bunker at Output
December 6: The Bunker at Panther Room
December 7: The Bunker at 285 Kent
December 20: The Bunker at Output
January 4: The Bunker 11 Year Anniversary at Output



The Bunker on Tumblr
The Bunker on Twitter
The Bunker on Facebook
The Bunker on Resident Advisor
The Bunker presents Prosumer at Panther Room


Friday December 6
Beyond Booking and Output present
The Bunker

In The Panther Room:
Prosumer (Ostgut Ton, Playhouse | Scotland)
Mike Servito (The Bunker, Ghostly | Brooklyn)


at The Panther Room
74 Wythe Avenue (enter on North 12th)
21+, 10p-6a
$15 advance, $20 door
Tickets available on Resident Advisor



For the first time ever, The Bunker will be taking over just the intimate confines of Panther Room with extended sets from both Prosumer and our resident DJ, Mike Servito. Anyone who caught Prosumer's 8 hour set in the Public Assembly Loft knows that he is pretty unbeatable when it comes to smaller rooms. The fireplace will be lit, the Funktion One system will be specially tuned for the rotary mixer, and we all know both of these guys are gonna bring it.
Former Panorama Bar resident and Hardwax buyer Prosumer will be headlining the party tonight. Although he has slowly released a stream of amazing 12"s and even an album on Ostgut Ton with Murat Tepeli, he is more well known for his stunning DJ sets than anything. Prosumer simply GETS the art of DJing in a way that very few people ever have or will. Expect a skillful, emotional, perfectly programmed set full of some of the best dance music you've ever heard. He's the kind of guy who will expertly read the crowd and give the party exactly what it needs at any given moment. Prosumer has become a fan favorite at The Bunker, and tonight will be his seventh appearance behind our decks.
Check out Prosumer's Beats in Space set
Check out Prosumer's Louche Podcast

Mike Servito is from a very special yet temporary and partially lost fertile crescent of techno / house / party DJing. It was a time when raves were still a fresh idea, almost felt like a revolution, and DJs like Claude Young, D Wynn, Derrick Carter and Mike Huckaby were informing an upcoming generation. If you look directly to that inspired generation you will find the lost threads of Detroit Techno, House and beyond, you will find a group of DJs with insanely deep mixing skills, the ability to rock almost any kind of party with an improvisational approach that is so skilled it makes everything seem so well thought out that even they don't know where their set will go. But, it will take you there! In the future, this special generation of deep midwest mixers will be remembered and revered as the wizards they are, long after the trendy players have lost their luster. Mike Servito's upfront dirty deep and bitchy taste has had an impact on Detroit nightlife for over a decade. Moving to Brooklyn, Detroit's loss has been our gain, as he has found a proper home with a new residency at the Bunker, and worldwide representation from Beyond Booking.
check out Servito's soundcloud


The Bunker presents Swedish Energies at 285 Kent

Saturday December 7
Swedish Energies at The Bunker

featuring:
TM 404 LIVE (Kontra Music | Sweden)
Frank Bretschneider LIVE A/V (Raster Noton | Germany)
Peder Mannerfelt LIVE (Roll The Dice | Sweden)
Dungeon Acid LIVE (iDEAL | Sweden)
Van Rivers (Islands & Islets, F | NYC via Sweden)
Bryan Kasenic (The Bunker | Brooklyn)

at 285 Kent
285 Kent Avenue
10p-5a
$15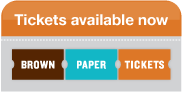 Swedish Energies: EMS in NYC is presented by ISSUE Project Room, The Bunker, EMS and The Consulate General of Sweden NYC, and curated by Mats Lindström, Lawrence Kumpf, Bryan Kasenic & Joachim Nordwall. The two-night series showcases a huge lineup of some of Sweden's most visionary electronic and improvisational musicians, including a series of unique collaborations pairing Swedish and American artists.
We've have been fans of Andreas Tilliander's for over a decade, but our ears really perked up when we heard his debut album under the TM404 alias in January of this year. Andreas created all of the tracks live in the studio in one take using classic Roland gear alongside Space Echos. It is basically a modern love letter to the TB-303. We were blown away by his live set at Club Transmediale at Berghain back in February and are very excited to present the North American debut of this project at The Bunker.
Check out Andreas Tilliander's soundcloud
Watch a Youtube video of a TM404 live
Listen to TM404 live from CTM at Berghain

Frank Bretschneider is a musician, composer and video artist in Berlin, releasing music on the legendary Raster Noton imprint. His work is known for precise sound placement, complex, interwoven rhythm structures and its minimal, flowing approach. Described as abstract analogue pointilism, ambience for spaceports, or hypnotic echochamber pulsebeat, Bretschneider's subtle and detailed music is echoed by his visuals: perfect translated realizations of the qualities found in music within visual phenomena. Frank has appeared at several Raster Noton nights at The Bunker and always steals the show.
Check out clips from Frank's new album
Watch Frank Bretschneider's new video

Peder Mannerfelt is probably best known as one half of Roll The Dice and his collaborations with Fever Ray. He also put out some amazing 12"s as The Subliminal Kid that got a lot of play at The Bunker. His EPs under his name thus far have been some extremely engaging solo excursions on the legendary EMS Synthi A, which you can hear on his Soundcloud below. tonight will be the North American debut of this live set.
Check out Peder Mannerfelt's soundcloud

Dungeon Acid is a live acid project from veteran Swedish musician Jean-Louis Huhta. We have been working to bring him to NYC since we heard his early releases on iDEAL and were blown away by some Youtube videos of his live sets. This will be the NYC debut of his agressive funky acid set aimed straight at the dancefloor.
Check out Dungeon Acid's soundcloud

From 2006 to 2010, Van Rivers really made a name for himself with multiple EPs for Par Grindvik's Stockholm LTD and Islands and Islets imprints. He made an appearance at The Bunker back in 2010. In the past few years, he's been busy in his new studio in Williamsburg producing records for Fever Ray, Blonde Redhead, Glasser, Matthew Dear, and many more. Tonight he will DJ before, between, and after the live sets alongside The Bunker resident Bryan Kasenic.
Check out Van Rivers' soundcloud

The Bunker at Output


Friday December 20
Beyond Booking and Output present
The Bunker

Output: 8 Hour Collaborative Set
Mathew Jonson LIVE (Wagon Repair, Crosstown Rebels | Berlin)
& Hrdvsion LIVE (Wagon Repair | Berlin)
& Midnight Operator LIVE (Wagon Repair | Berlin)
& Derek Plaslaiko (The Bunker, IT, Perc Trax | Berlin)


The Panther Room: Thema Nights
Elbee Bad (Rush Hour, Basement Floor | Germany)
Dave Aju (Circus Company, Accidental | San Francisco)
Lenny Posso (Thema, Chronicle | Brooklyn)

at Output / The Panther Room
74 Wythe Avenue
21+, 10p-6a
$15 advance
Tickets available on Resident Advisor



Mathew Jonson has been on our list of dream bookings since we started The Bunker 10+ years ago. Both "Typerope" and "Alpine Rocket" came out right around the time we launched our weekly at subTonic and were early favorites that we still play to this day (Servito has been dropping "Typerope" recently and we're not sure if "Alpine Rocket" ever left Plaslaiko's bag). Don't even front like you were a regular at subTonic if hearing "Return of the Zombie Bikers," "Decompression," or "Marionette" doesn't instantly transport you to that barrel-surrounded dancefloor. To this day, Mathew continues to release a seemingly endless stream of instant dancefloor classics. As much as we love his records, the way he puts it all together for his live show is truly unparalleled. Further, as anyone who has seen his shows with Modern Deep Left Quartet, Cobblestone Jazz, Midnight Operator, and Minilogue can atest, he is even better when you put him into a collaborative improvisatory situation.
So instead of *just* booking Mathew Jonson, we really wanted to make this night extra special. His brother Nathan Jonson, aka Hrdvsion, is the other half of Midnight Operator. While Midnight Operator have only released a couple tracks officially, they frequently perform live. Hrdvsion has been one of our favorite producers for years and appeared at The Bunker back in 2009. Derek constantly plays his tracks and the two struck up a close friendship when he moved to Berlin in 2010. What better time to bring him back than to perform with his bro at The Bunker?
But no, honestly, even that was not special enough for us. Derek Plaslaiko has been good pals with Mathew for a long time and there have been many discussions over the years about the two of them taking a whole night together at The Bunker. So we've decided to give the entire 8 hours of this night to Mathew, Nathan, and Derek to do as they please. We're pretty sure everyone will play solo sets and there will be a lot of collaborative moments as well, but really, your guess is as good as ours and you're going to have to come out to see how it goes. There will be no set times and anything can happen.
Check out Mathew Jonson's soundcloud
Check out Hrdvsion's soundcloud
Check out Derek Plaslaiko's soundcloud
Midnight Operator on The Boiler Room